Olymp METAL Shingles 6020
You cannot go wrong by installing the magnificent Olymp range of metal shingles in an exciting green hue. Surprisingly, you will find the modular shingles in a wide variety of colors with the features easily customizable to adapt to your home design. The installation is a breeze as well due to its ergonomic size of 1.190m x 0.720 that happens to be the standard. However, it is the minimal wastage property that makes it the most desirable roofing product in comparison with other similar roofing shingles.
Call us now to get the modular shingles installed at your earliest convenience!
Olymp modular
Olymp, Olymp plus
Olymp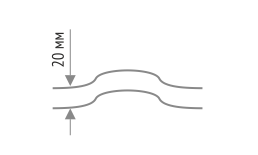 Olymp plus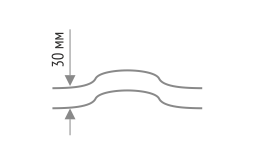 Olymp modular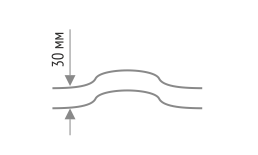 Plus. Steel manufacturer: "Voestalpine Stahl", Austria.
Thickness — 0,50 mm, covering — Matte Polyester 35 µm

Related products
Olymp METAL Shingles Edmonton
Light brown colored metal shingles are pleasing to the eye and make an excellent addition to your home. The rays of the summer time sun makes it sparkle enticingly causing all eyes to fall upon your prized home. You do not have to be worried about installing these modular shingles either. The process happens to be quick and easy courtesy the ergonomic size of 1.190m x 0.720 and almost no wastage. These shingles are certainly in a league of its own when compared to its alternatives. So, gear up and get all your doubts cleared by speaking to our associates. We guarantee 100% satisfaction.