Hestia METAL Shingles 7024
We would be most pleased to install the grey Hestia shingles for you as per your convenience and requirement. The age of the house does not matter in the least for we would be pleased to add the shingles both to a new home or one that has been erected years earlier.
Choosing the right roofing shingles is certainly not easy for you. You would have to consider its durability as well as the cost along with the impact on the environment.  CLM Steel Roofing makes sure to meet all criteria via its quality Hestia range of roofing products made out of steel. Each of the aforementioned factors are important and we ensure that there are no loopholes in our products. Go ahead and get the best for your roof by scheduling an appointment.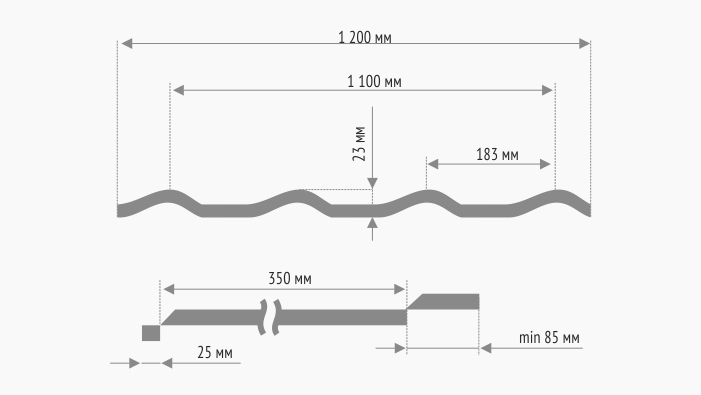 Plus. Steel manufacturer: "Voestalpine Stahl", Austria.
Thickness — 0,50 mm, covering — Matte Polyester 35 µm

Related products
Hestia METAL Shingles Edmonton
CLM Steel Roofing is mindful about matching the tastes of its customers. This Hestia product comes to you in a pleasing shade of green that is totally apt for the summer months. The durability of the steel roofing product remains unparalleled with the warm, soothing color notching up its demand. However, this is not the only hue in CLM's repertoire that boasts of all the hues of the rainbow. There are matching coating options available as well that helps the roof to blend in with the environment suitably. The metal roofing shingles of the Hestia range need no additional maintenance, being able to resist the changes in temperature and climate effectively.