Retro METAL Shingles 7024
Give wings to your dreams by going for the chic grey colored retro shingles. It is a hue that defines class and would be perfect on your home regardless of whether it happens to be ultra modern one or reminds one of the traditional architecture. The quality of the retro line has no parallel either as its immense popularity bears proof of that. You would be amazed to find it come with a manufacturer's warranty lasting a whopping 50 years. However, the elegant shape as well as its construction makes it difficult to bypass. The end result is sure to grab eyeballs; that too in a big way.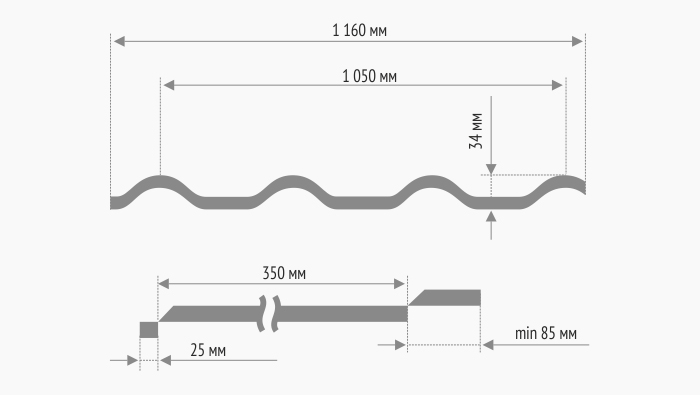 Plus. Steel manufacturer: "Voestalpine Stahl", Austria.
Thickness — 0,50 mm, covering — Matte Polyester 35 µm

Related products
The classic green retro metal shingles is definite to capture the attention from afar. The color is in keeping with the verdant countryside seen in spring and summer months making it totally effective to blend in with the colors of nature. That is not the only thing that will have you excited about choosing retro fit shingles though. You are sure to rejoice at its lightness and easy installation option that will help you to select wisely when the time comes to complete the retro fit ventures especially when you are keen to replace the old, worn out roof.