Retro METAL Shingles 8004
The retro product line of metal shingles is definitely hard to duplicate let alone excel. We have full faith in our product that is why we do not mind offering a manufacturer's warranty that spans half a century. The construction of the shingles is unsurpassed by our competitors with its popularity being enhanced due to ease of installation. The shape is sure to remind you of the Mediterranean architecture that can be utilized to create a whole new look that will captivate one and all.
The manageable size and convenience of installation makes the retro range of metal shingles a must have for every single house. When used as a replacement roof, the retro shingles, its durability makes our clients depend on it without a single doubt. Moreover, it is simple to fit in thus making the entire process speedier and manageable at the same time.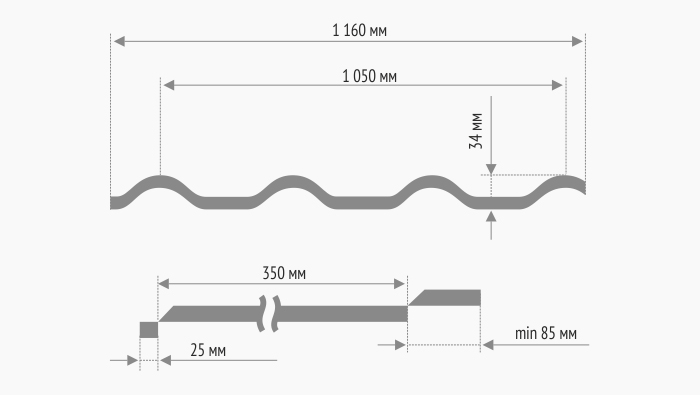 Plus. Steel manufacturer: "Voestalpine Stahl", Austria.
Thickness — 0,50 mm, covering — Matte Polyester 35 µm

Related products
Red is the color of life. It is also the most favored color of retro metal shingles. Not only does the sight of red on the top of a building looks fascinating but it is totally in keeping with the environment as well. It matches nature perfectly while not allowing you to have trouble with installation. No issues if you are not too fond of the bright red hue and hope for something more neutral. We have a huge variety to choose from too. So go ahead and select the hue that motivates you along with the shape that will make your roof stand apart from the others in the neighborhood. Its durability and flexibility leaves no room for errors in installation either. The manufacturer's warranty of 50 years that comes with the retro line of metal shingles is sure to convince you of the quality. The shapes of the shingles along with its build is sure to remind you of the Mediterranean architecture that can look wonderful over your home, no matter whether it follows the old school of architecture or is an ultra modern construction.