Sheet Metal T-18 3005
Red is a color that is visible from afar. Likewise, the red sheet metal of range T-18 is suitable for all kinds of restoration projects and highly popular as a material for constructing garages, gates and fences. It comes with a polymeric coat that makes it able to remain functional for long years without showing wear and tear. However, the sheet metal retains its popularity due to its anti corrosive nature thus making it perfect for all seasons.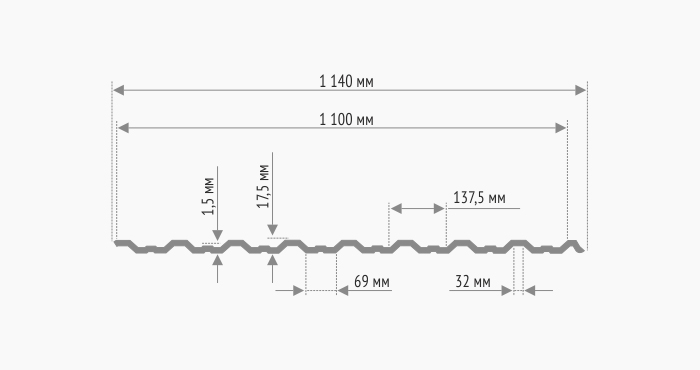 Plus. Steel manufacturer: "Voestalpine Stahl", Austria.
Thickness — 0,50 mm, covering — Matte Polyester 35 µm

Related products
Sheet Metal T-18 Edmonton
This green sheet metal is vibrant and can turn any project that uses it into something that will really stand out.  Please contact us to see our wide variety of sizes and colours and we will be sure to find the custom sheet metal that will fit your needs.