Sheet Metal T-18 8019
The metal sheets available in a dark purple color are always in great demand. Although, it is most pleasing to the eye, yet the functionality of this range of sheets cant be ignored altogether. For one, the metal sheets are doubly durable, lasting for a number of years without requiring repairs or replacement. Moreover, its polymer coating makes it capable of withstanding the most severe climatic conditions without showing any evidence of rusting or corrosion.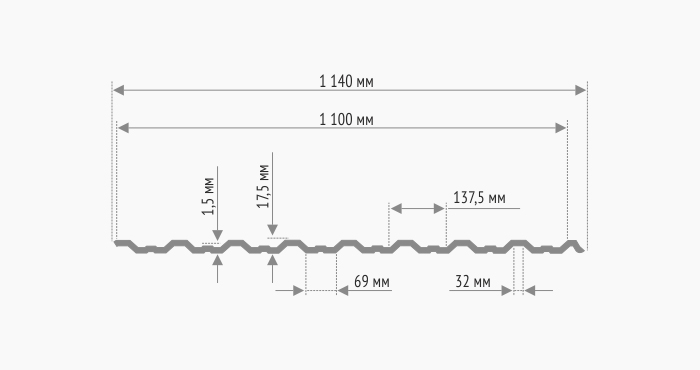 Plus. Steel manufacturer: "Voestalpine Stahl", Austria.
Thickness — 0,50 mm, covering — Matte Polyester 35 µm

Related products
Sheet Metal T-18 Edmonton
This green sheet metal is vibrant and can turn any project that uses it into something that will really stand out.  Please contact us to see our wide variety of sizes and colours and we will be sure to find the custom sheet metal that will fit your needs.