Sheet Metal T-18 8019
The metal sheets available in a dark purple color are always in great demand. Although, it is most pleasing to the eye, yet the functionality of this range of sheets cant be ignored altogether. For one, the metal sheets are doubly durable, lasting for a number of years without requiring repairs or replacement. Moreover, its polymer coating makes it capable of withstanding the most severe climatic conditions without showing any evidence of rusting or corrosion.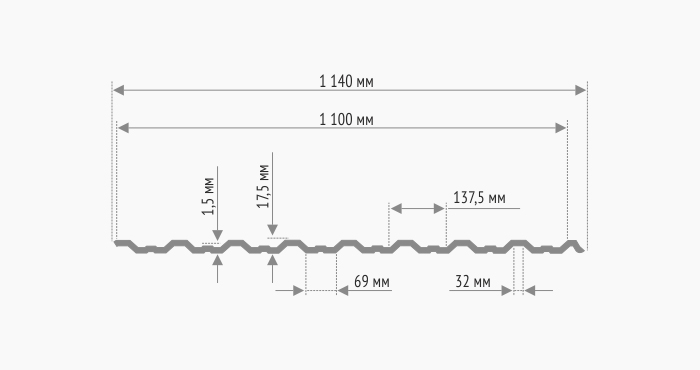 Plus. Steel manufacturer: "Voestalpine Stahl", Austria.
Thickness — 0,50 mm, covering — Matte Polyester 35 µm

Related products
Sheet Metal T-18 Edmonton
The beautiful orange color of the T-18 sheet metal makes it an alluring addition to all kinds of fences, gates and garages. The shape is totally apt for construction projects as well as restoration work. It is also the chosen material for replacing the exterior façade of buildings. The polymer coating over the base metal makes it hardy and able to withstand the vagaries of nature without showing a hint of rust.