Sheet Metal T-18 3011
The intensely dark red colored sheet metal makes the structure stand out most enticingly. It is also available in multiple sizes and in classic shape that makes it highly popular for replacement of outer façade. It is used extensively on gates, garages and fences with the polymer coating over it enhancing its durability as well as preventing rust formation even during unfriendly weather conditions.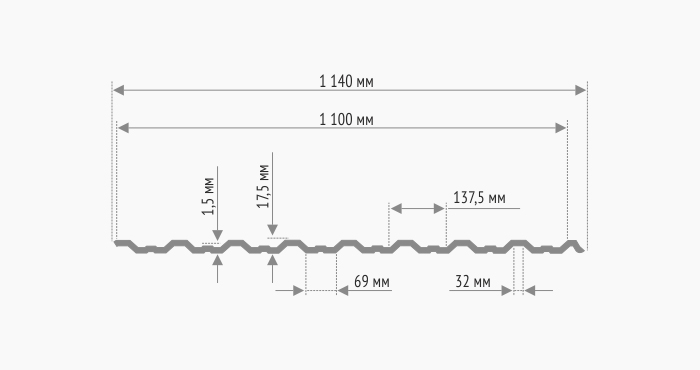 Plus. Steel manufacturer: "Voestalpine Stahl", Austria.
Thickness — 0,50 mm, covering — Matte Polyester 35 µm

Related products
Sheet Metal T-18 Edmonton
Red is a color that is visible from afar. Likewise, the red sheet metal of range T-18 is suitable for all kinds of restoration projects and highly popular as a material for constructing garages, gates and fences. It comes with a polymeric coat that makes it able to remain functional for long years without showing wear and tear. However, the sheet metal retains its popularity due to its anti corrosive nature thus making it perfect for all seasons.