Sheet Metal T-18 7024
The gray color goes well with the environment throughout the year. It is therefore highly popular for construction of buildings and restoration work by both residents and industrial workers. It also comes with a superior coat of polymer that makes it intensely durable and totally resistant to corrosion regardless of the weather conditions in the concerned area.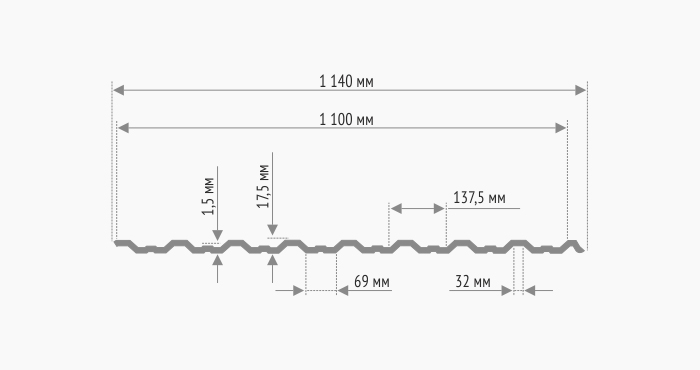 Plus. Steel manufacturer: "Voestalpine Stahl", Austria.
Thickness — 0,50 mm, covering — Matte Polyester 35 µm

Related products
Sheet Metal T-18 Edmonton
Red is a color that is visible from afar. Likewise, the red sheet metal of range T-18 is suitable for all kinds of restoration projects and highly popular as a material for constructing garages, gates and fences. It comes with a polymeric coat that makes it able to remain functional for long years without showing wear and tear. However, the sheet metal retains its popularity due to its anti corrosive nature thus making it perfect for all seasons.