Sheet Metal T-18 6020
This green sheet metal is vibrant and can turn any project that uses it into something that will really stand out.  Please contact us to see our wide variety of sizes and colours and we will be sure to find the custom sheet metal that will fit your needs.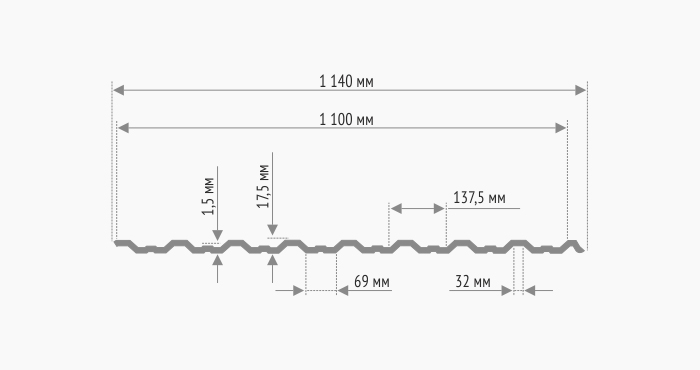 Plus. Steel manufacturer: "Voestalpine Stahl", Austria.
Thickness — 0,50 mm, covering — Matte Polyester 35 µm

Related products
Sheet Metal T-18 Edmonton
The gray color goes well with the environment throughout the year. It is therefore highly popular for construction of buildings and restoration work by both residents and industrial workers. It also comes with a superior coat of polymer that makes it intensely durable and totally resistant to corrosion regardless of the weather conditions in the concerned area.