Sheet Metal T-18 6020
This green sheet metal is vibrant and can turn any project that uses it into something that will really stand out.  Please contact us to see our wide variety of sizes and colours and we will be sure to find the custom sheet metal that will fit your needs.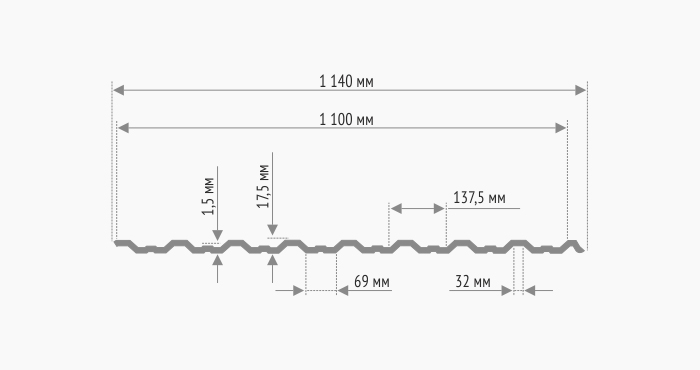 Plus. Steel manufacturer: "Voestalpine Stahl", Austria.
Thickness — 0,50 mm, covering — Matte Polyester 35 µm

Related products
Sheet Metal T-18 Edmonton
The beautiful orange color of the T-18 sheet metal makes it an alluring addition to all kinds of fences, gates and garages. The shape is totally apt for construction projects as well as restoration work. It is also the chosen material for replacing the exterior façade of buildings. The polymer coating over the base metal makes it hardy and able to withstand the vagaries of nature without showing a hint of rust.