Sheet Metal T-14 3005
The pale red hue of this particular metal sheet is intensely popular. It is sold in a wide variety of sizes and you are sure to find one fitting your needs. It can be installed easily enough regardless of the complexity of the structure. The sheet also happens to be lightweight and is exceedingly durable that has been accentuated by the steel core at its center. We have an entire team of trained and experienced staff awaiting your order. They would be glad to install it professionally on your behalf. Do get in touch with us and have an appointment scheduled as per your convenience.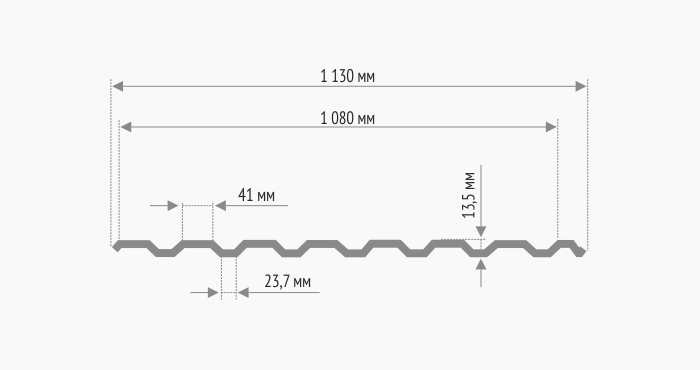 Plus. Steel manufacturer: "Voestalpine Stahl", Austria.
Thickness — 0,50 mm, covering — Matte Polyester 35 µm

Related products
Sheet Metal T-14 Edmonton
The jet black sheet metal is traditionally popular. It is a material recommended by the top contractors for building complicated roof structures. It is believed to be the best sheet available today with construction experts satisfied by its low price. Your structure does not have to be of a certain size to utilize this exemplary material though. We can customize the size based on your requirements.