Sheet Metal T-14 7024
The metal sheet in a beautiful black color is likely to make your competitors sit up and take notice.  CLM Steel Roofing prides itself on using only the best quality European grade steel for fashioning the superior range of T-14 metal sheets. They are perfect for being utilized by the agricultural, commercial, and industrial and public sector buildings. Not too happy about the color or size? No issues we will customize the sheets in accordance with your requirement. The only thing you have to do is ask our team for assistance or place your queries; we will provide you with the answers thus clearing all your doubts.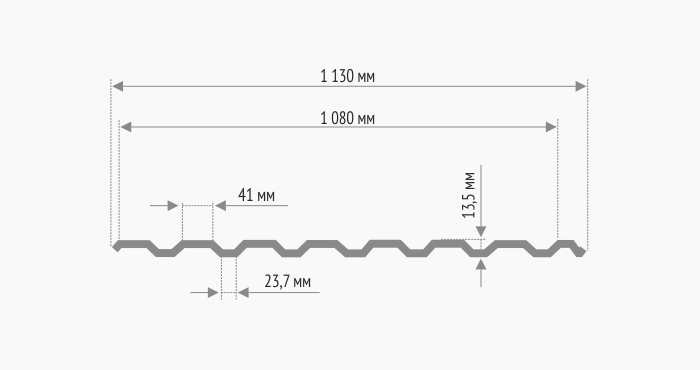 Plus. Steel manufacturer: "Voestalpine Stahl", Austria.
Thickness — 0,50 mm, covering — Matte Polyester 35 µm

Related products
Sheet Metal T-14 Edmonton
The pale red hue of this particular metal sheet is intensely popular. It is sold in a wide variety of sizes and you are sure to find one fitting your needs. It can be installed easily enough regardless of the complexity of the structure. The sheet also happens to be lightweight and is exceedingly durable that has been accentuated by the steel core at its center. We have an entire team of trained and experienced staff awaiting your order. They would be glad to install it professionally on your behalf. Do get in touch with us and have an appointment scheduled as per your convenience.