Sheet Metal T-14 7024
The metal sheet in a beautiful black color is likely to make your competitors sit up and take notice.  CLM Steel Roofing prides itself on using only the best quality European grade steel for fashioning the superior range of T-14 metal sheets. They are perfect for being utilized by the agricultural, commercial, and industrial and public sector buildings. Not too happy about the color or size? No issues we will customize the sheets in accordance with your requirement. The only thing you have to do is ask our team for assistance or place your queries; we will provide you with the answers thus clearing all your doubts.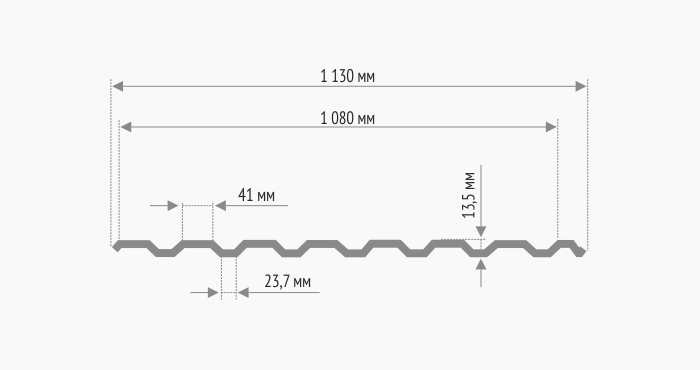 Plus. Steel manufacturer: "Voestalpine Stahl", Austria.
Thickness — 0,50 mm, covering — Matte Polyester 35 µm

Related products
Sheet Metal T-14 Edmonton
This orange T-14 sheet metal looks beautiful for any project. This orange comes in a variety of sizes depending on your needs. "T-14" gained its popularity as a roofing material among big contractors, for being useful to complete complex roof structures with the smallest cost. Call us today for more info on this highly durable sheet metal.