Sheet Metal T-14 8017
We give wings to your dreams. That is why we have made sure to have this beautifully vibrant purple shade available for your construction needs. It is one of the most desired hues of metal sheets that are in great demand. However, its lightweight nature and inner core of steel that drives the durability has made it the first choice of our customers. It is extremely easy to install as well.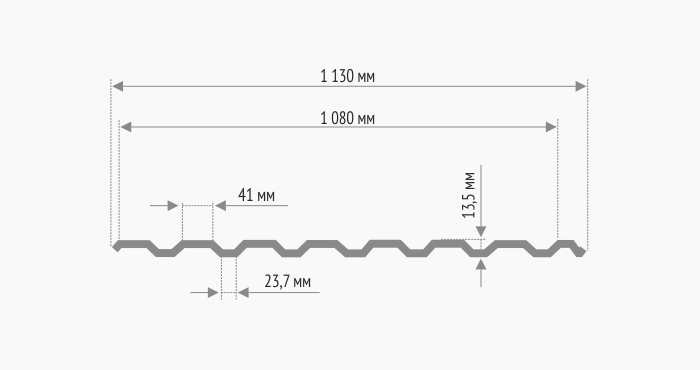 Plus. Steel manufacturer: "Voestalpine Stahl", Austria.
Thickness — 0,50 mm, covering — Matte Polyester 35 µm

Related products
Sheet Metal T-14 Edmonton
The jet black sheet metal is traditionally popular. It is a material recommended by the top contractors for building complicated roof structures. It is believed to be the best sheet available today with construction experts satisfied by its low price. Your structure does not have to be of a certain size to utilize this exemplary material though. We can customize the size based on your requirements.