Sheet Metal T-14 8019
This one is purple too but of a lighter shade. The classic look and functionality makes it instantly capture the attention of the viewers around. CLM Steel Roofing is fastidious about the quality of its products and makes sure to use only the top-grade European steel for manufacturing the metal sheets. The products are perfect for constructing commercial and industrial structures. We cater to every industry and would be pleased to offer our assistance to you. We are thorough professionals and provide best warranty on our products. You are welcome to order the sheet metals in your choice of color or size. We have our technicians waiting to attend to your needs.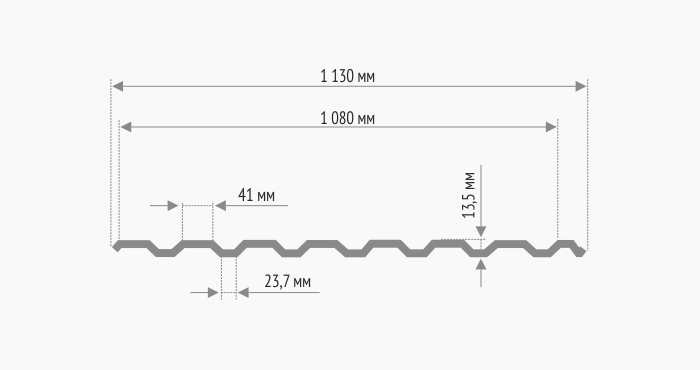 Plus. Steel manufacturer: "Voestalpine Stahl", Austria.
Thickness — 0,50 mm, covering — Matte Polyester 35 µm

Related products
Sheet Metal T-14 Edmonton
We give wings to your dreams. That is why we have made sure to have this beautifully vibrant purple shade available for your construction needs. It is one of the most desired hues of metal sheets that are in great demand. However, its lightweight nature and inner core of steel that drives the durability has made it the first choice of our customers. It is extremely easy to install as well.