Sheet Metal T-14 8004
This orange T-14 sheet metal looks beautiful for any project. This orange comes in a variety of sizes depending on your needs. "T-14" gained its popularity as a roofing material among big contractors, for being useful to complete complex roof structures with the smallest cost.
Call us today for more info on this highly durable sheet metal.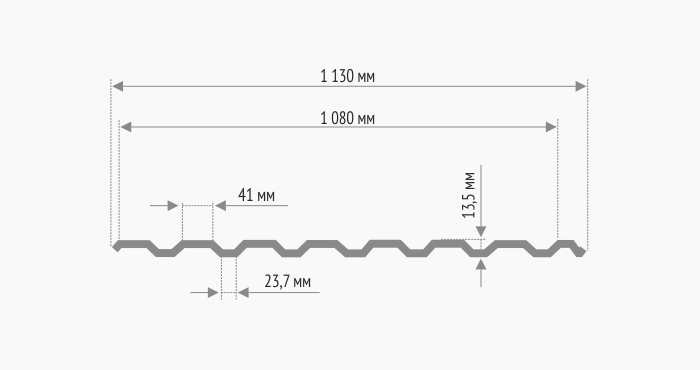 Plus. Steel manufacturer: "Voestalpine Stahl", Austria.
Thickness — 0,50 mm, covering — Matte Polyester 35 µm

Related products
Sheet Metal T-14 Edmonton
We give wings to your dreams. That is why we have made sure to have this beautifully vibrant purple shade available for your construction needs. It is one of the most desired hues of metal sheets that are in great demand. However, its lightweight nature and inner core of steel that drives the durability has made it the first choice of our customers. It is extremely easy to install as well.