Sheet Metal T-14 8004
This orange T-14 sheet metal looks beautiful for any project. This orange comes in a variety of sizes depending on your needs. "T-14" gained its popularity as a roofing material among big contractors, for being useful to complete complex roof structures with the smallest cost.
Call us today for more info on this highly durable sheet metal.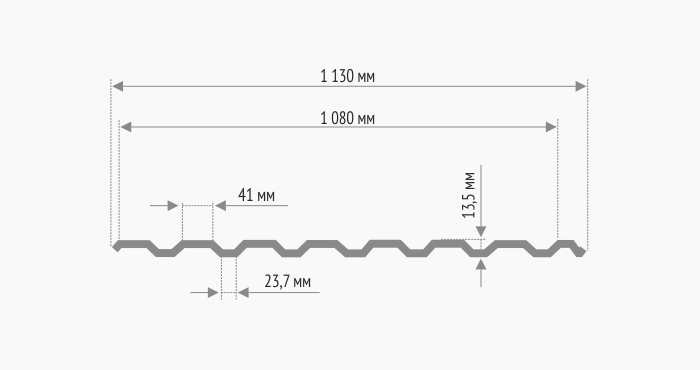 Plus. Steel manufacturer: "Voestalpine Stahl", Austria.
Thickness — 0,50 mm, covering — Matte Polyester 35 µm

Related products
Sheet Metal T-14 Edmonton
The pale red hue of this particular metal sheet is intensely popular. It is sold in a wide variety of sizes and you are sure to find one fitting your needs. It can be installed easily enough regardless of the complexity of the structure. The sheet also happens to be lightweight and is exceedingly durable that has been accentuated by the steel core at its center. We have an entire team of trained and experienced staff awaiting your order. They would be glad to install it professionally on your behalf. Do get in touch with us and have an appointment scheduled as per your convenience.