Sheet Metal T-14 8004
This orange T-14 sheet metal looks beautiful for any project. This orange comes in a variety of sizes depending on your needs. "T-14" gained its popularity as a roofing material among big contractors, for being useful to complete complex roof structures with the smallest cost.
Call us today for more info on this highly durable sheet metal.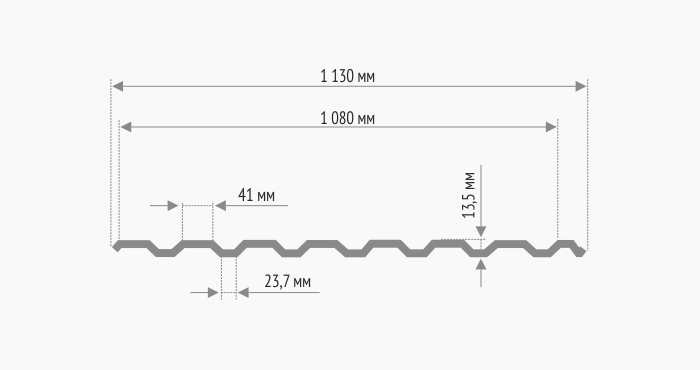 Plus. Steel manufacturer: "Voestalpine Stahl", Austria.
Thickness — 0,50 mm, covering — Matte Polyester 35 µm

Related products
Sheet Metal T-14 Edmonton
This one is purple too but of a lighter shade. The classic look and functionality makes it instantly capture the attention of the viewers around. CLM Steel Roofing is fastidious about the quality of its products and makes sure to use only the top-grade European steel for manufacturing the metal sheets. The products are perfect for constructing commercial and industrial structures. We cater to every industry and would be pleased to offer our assistance to you. We are thorough professionals and provide best warranty on our products. You are welcome to order the sheet metals in your choice of color or size. We have our technicians waiting to attend to your needs.