Sheet Metal T-14 8004
This orange T-14 sheet metal looks beautiful for any project. This orange comes in a variety of sizes depending on your needs. "T-14" gained its popularity as a roofing material among big contractors, for being useful to complete complex roof structures with the smallest cost.
Call us today for more info on this highly durable sheet metal.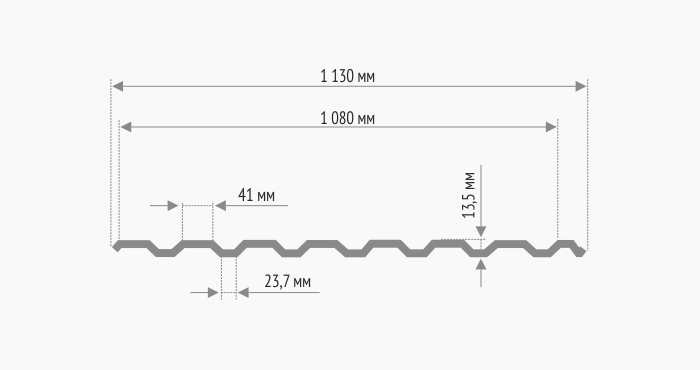 Plus. Steel manufacturer: "Voestalpine Stahl", Austria.
Thickness — 0,50 mm, covering — Matte Polyester 35 µm

Related products
Sheet Metal T-14 Edmonton
The jet black sheet metal is traditionally popular. It is a material recommended by the top contractors for building complicated roof structures. It is believed to be the best sheet available today with construction experts satisfied by its low price. Your structure does not have to be of a certain size to utilize this exemplary material though. We can customize the size based on your requirements.