Sheet Metal T-35 3005
The subdued shade of red works perfectly for a number of roofing projects! The European grade steel finishes brought to you by CLM is the right way to ensure the functionality and enhance the appearance of a building regardless of its purpose. The roofing contractors are therefore eager to source this sheet metal in a wide variety of colors and finishes. Call to order the best quality sheet metal and increase the valuation of your project.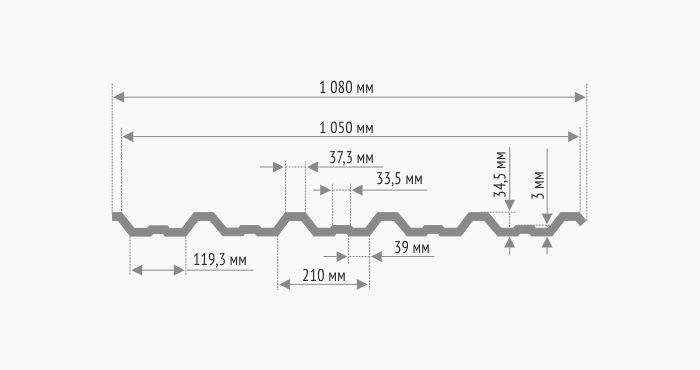 Plus. Steel manufacturer: "Voestalpine Stahl", Austria.
Thickness — 0,50 mm, covering — Matte Polyester 35 µm

Related products
Sheet Metal T-35 Edmonton
The classic gray color stands apart from the other sheet metals in an exemplary manner. Indeed it has pleased both the users as well as the builders greatly on account of its aesthetic appeal. However, it is also hugely functional and can protect any kind of structure from the elements of nature. Feel free to contact us for more information about our products. We will be happy to help.