Sheet Metal T-35 3011
This is a sheet metal of the T-35 range that showcases the lovely dark red color to perfection. The hue is suitable for all seasons and is in great demand for diverse roofing projects. The contractors do not tire of ordering this particular type of sheet metal time and again. We have a team of trained and experienced technicians at hand to solve all your roofing problems. Just place a call for reaching us directly.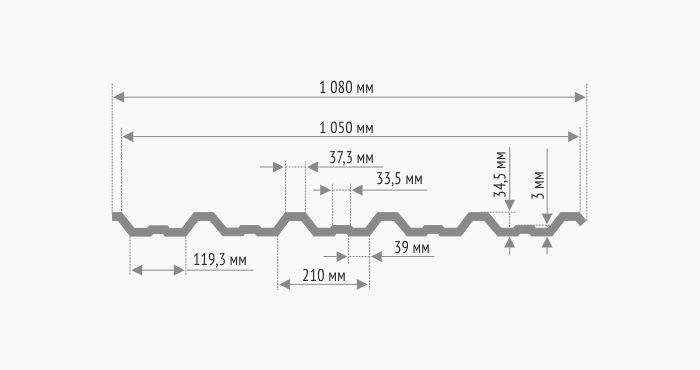 Plus. Steel manufacturer: "Voestalpine Stahl", Austria.
Thickness — 0,50 mm, covering — Matte Polyester 35 µm

Related products
Sheet Metal T-35 Edmonton
There is nothing more apt than the beautiful black colored sheet metal when it comes to enhancing the appeal of your roofing projects. The polymeric coating on the sheet helps to increase its durability while keeping it resistant to rusting. In short, you get to assure the longevity of your building by choosing the T-35 range of sheet metals. Go for the black and make a huge difference. Call us to satisfy your queries instantly!