Sheet Metal T-35 7024
The classic gray color stands apart from the other sheet metals in an exemplary manner. Indeed it has pleased both the users as well as the builders greatly on account of its aesthetic appeal. However, it is also hugely functional and can protect any kind of structure from the elements of nature. Feel free to contact us for more information about our products. We will be happy to help.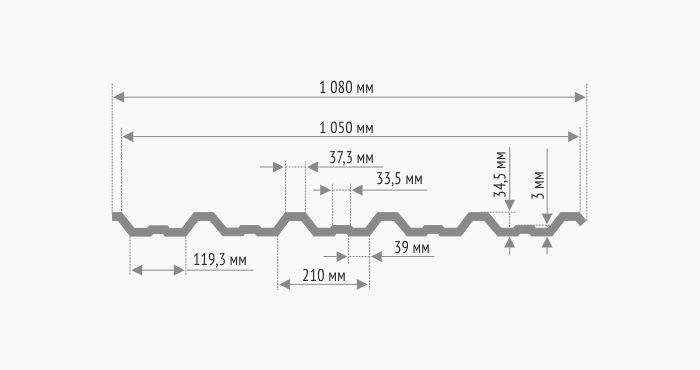 Plus. Steel manufacturer: "Voestalpine Stahl", Austria.
Thickness — 0,50 mm, covering — Matte Polyester 35 µm

Related products
Sheet Metal T-35 Edmonton
The purple colored sheet metal is a great way of enhancing your building. It grabs the attention instantly and enhances the aesthetic appeal. It also happens to be perfect for all kinds of roofing projects. Get in touch with us for satisfying your queries pertaining to the use of sheet metals for your roofing needs. Trained technicians from our team are awaiting your call.