Sheet Metal T-35 9005
There is nothing more apt than the beautiful black colored sheet metal when it comes to enhancing the appeal of your roofing projects. The polymeric coating on the sheet helps to increase its durability while keeping it resistant to rusting. In short, you get to assure the longevity of your building by choosing the T-35 range of sheet metals. Go for the black and make a huge difference. Call us to satisfy your queries instantly!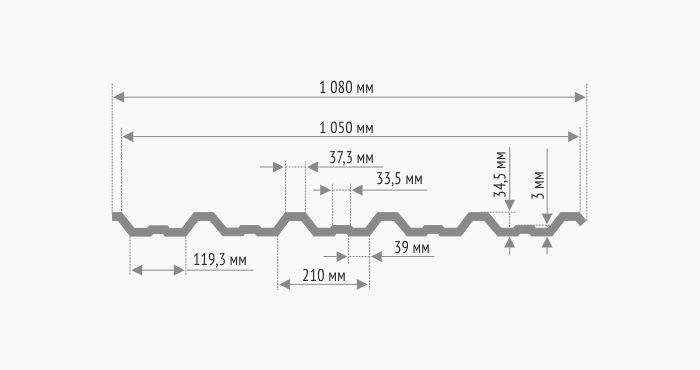 Plus. Steel manufacturer: "Voestalpine Stahl", Austria.
Thickness — 0,50 mm, covering — Matte Polyester 35 µm

Related products
Sheet Metal T-35 Edmonton
The orange hue blends with the surroundings perfectly enhancing the curb appeal of an area. It is no wonder therefore that the builders aspire to obtain the orange colored sheet metal for their commercial projects. However, the T-35 range works beautifully for industrial and warehouse construction as well. In short, it is the best sheet for building structures with a large roof surface. You are welcome to contact us for further clarification.