Sheet Metal T-35 8019
We also have the dark purple colored sheet metal in stock at present. However, we can match your desire by providing you with a variety of exciting colors as well as finishes when it comes to obtaining the right sheet metal for your project. The T-35 range is totally apt for all kinds of roofing needs as it comes to you with a superior European steel finish. CLM's products have attained an unprecedented popularity due to its quality and aesthetic appeal. Be sure to ask us the questions you have in mind. We will be happy to clarify your doubts.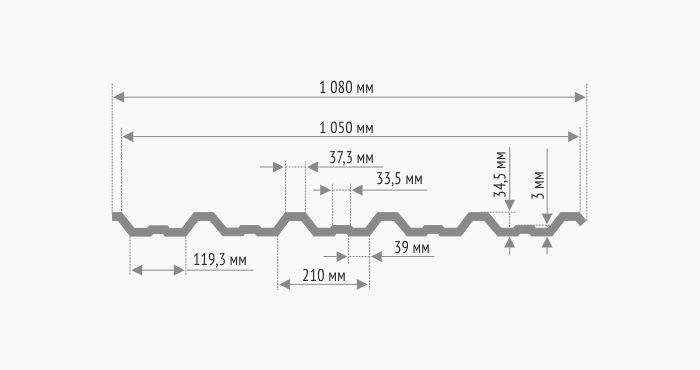 Plus. Steel manufacturer: "Voestalpine Stahl", Austria.
Thickness — 0,50 mm, covering — Matte Polyester 35 µm

Related products
Sheet Metal T-35 Edmonton
The purple colored sheet metal is a great way of enhancing your building. It grabs the attention instantly and enhances the aesthetic appeal. It also happens to be perfect for all kinds of roofing projects. Get in touch with us for satisfying your queries pertaining to the use of sheet metals for your roofing needs. Trained technicians from our team are awaiting your call.