Sheet Metal T-35 8004
The orange hue blends with the surroundings perfectly enhancing the curb appeal of an area. It is no wonder therefore that the builders aspire to obtain the orange colored sheet metal for their commercial projects. However, the T-35 range works beautifully for industrial and warehouse construction as well. In short, it is the best sheet for building structures with a large roof surface. You are welcome to contact us for further clarification.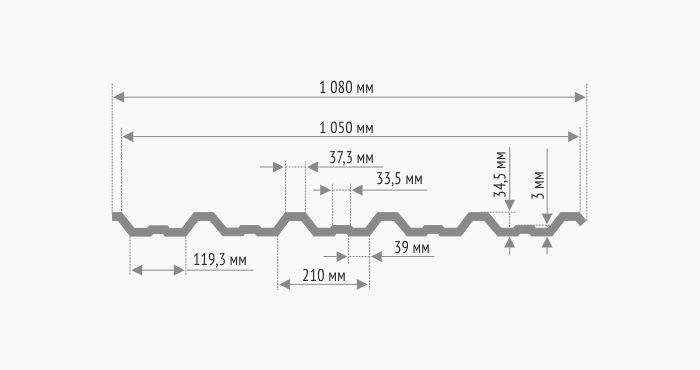 Plus. Steel manufacturer: "Voestalpine Stahl", Austria.
Thickness — 0,50 mm, covering — Matte Polyester 35 µm

Related products
Sheet Metal T-35 Edmonton
This is a sheet metal of the T-35 range that showcases the lovely dark red color to perfection. The hue is suitable for all seasons and is in great demand for diverse roofing projects. The contractors do not tire of ordering this particular type of sheet metal time and again. We have a team of trained and experienced technicians at hand to solve all your roofing problems. Just place a call for reaching us directly.